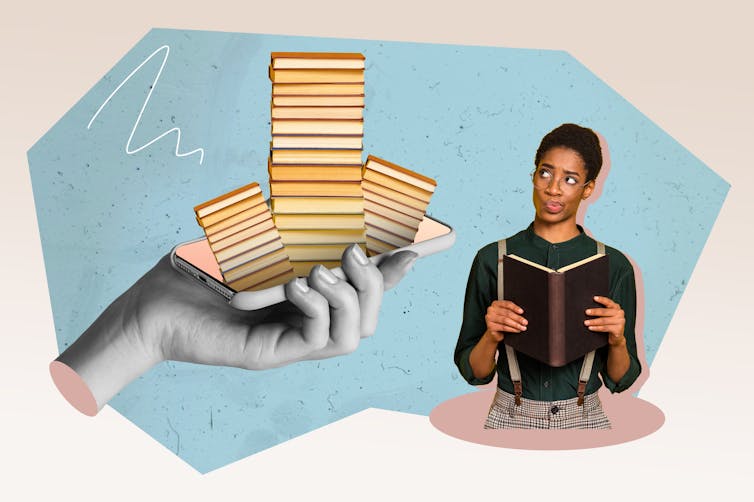 Natalie Wall, University of Liverpool
If you've been in a bookshop recently, you may have seen references to BookTok – whether it's stickers on books or whole tables dedicated to "BookTok favourites".
BookTok is a community on the social media app TikTok. Creators make short videos recommending, reviewing, or just generally chatting about books. This community has become one of the biggest on the platform and its hashtag (#BookTok) has been used on over 60 billion videos. BookTok's influence over the publishing industry and what young people are reading is staggering.
Online reading communities have been around for a while. Goodreads – a social cataloguing platform where readers can follow friends and authors, get book recommendations and read user-submitted reviews – was launched in 2007, and there are other communities on sites such as YouTube (BookTube) and Instagram (Bookstagram).
However, none of these sites seem to have captured the attention of readers, publishers and retailers quite like BookTok. Caroline Hardman, a literary agent at Hardman & Swainson, corroborates this, telling The Guardian: "It's having a strong effect on what publishers look for."
---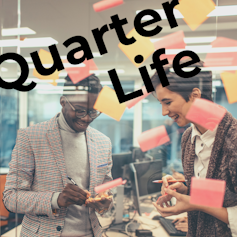 This article is part of Quarter Life, a series about issues affecting those of us in our twenties and thirties. From the challenges of beginning a career and taking care of our mental health, to the excitement of starting a family, adopting a pet or just making friends as an adult. The articles in this series explore the questions and bring answers as we navigate this turbulent period of life. _ _You may be interested in:
Friends with benefits – what a sex and relationship therapist wants you to know
'Girl math' may not be smart financial advice, but it could help women feel more empowered with money
Love or hate TikTok's viral bottle-smashing trend? A neuroscientist explains what that says about your brain
---
Is BookTok's impact positive or negative?
The main demographic of BookTok creators, viewers and authors is young women. While books popular with young women have gained immense broad popularity before – for example, the Twilight saga (from 2005) by Stephenie Meyer, and the paranormal romance fever that followed – young women have rarely been taken seriously as either critics and readers.
But times are changing. The books most popular with BookTok – such as romance, fantasy and the hybrid genre "romantasy" – are being picked up more and more by publishers and displayed more prominently in bookshops.
Book series such as A Court of Thorns and Roses by Sarah J Maas (from 2015) are immensely popular on BookTok – with some videos about the series amassing over a million views. The series is marketed alongside new releases like The Hurricane Wars by Thea Guanzon or A Touch of Chaos by Scarlett St. Clair, with Maas's series appearing as "similar" or "recommended" on Amazon, Waterstones and Goodreads, as well as often being mentioned in readers' reviews.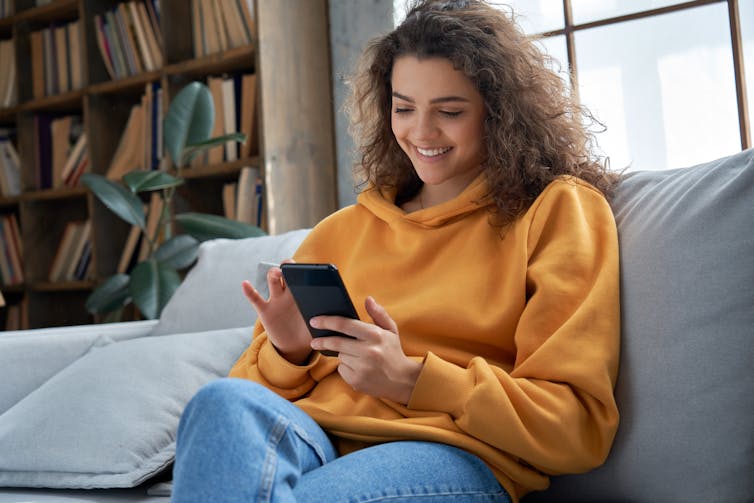 Mythology retellings are also immensely popular on BookTok, sparked by titles such as The Song of Achilles by Madeline Miller (2011). Such titles now heavily feature on publishers' new release and coming soon lists.
While it is fascinating to see that young women and their tastes can have such a big impact on the publishing industry, there's a risk it may homogenise the industry. Literary critic Barry Pierce has said that BookTok reads "all sort of have the same cover". Meanwhile author Stephanie Danler said of her foray into BookTok: "It seemed impossible to discover different fiction. It was the same 20 books over and over."
BookTok also has a problem with diversity – in more ways than one. Its recommendations are overwhelmingly by white authors, and it is unclear what the long-term effects of this will be on both publishing and the young readers who flock to the app for recommendations. Furthermore, by catering to this huge audience of young women, publishers are forgoing books by men, especially emerging writers.
Reviving books and identifying as 'readers'
BookTok is also proving a powerful tool for renewing interest in past titles. At the inaugural BookTok Awards held in August, Dolly Alderton's memoir Everything I Know About Love won in the "best book to end a reading slump" category, despite being published in 2018.
These awards even had a "best BookTok revival" category, with the award going to Jane Austen's Pride and Prejudice (1813). It's funny to think that Austen, an author so revered that is she is printed on the £10 note, is being "revived", but the younger demographic of BookTok may mean that new audiences are coming to even such established authors.
It also makes startlingly clear how much BookTok and its creators are tastemakers who are shaping what and how young people read. As some creators themselves have said, BookTok favours "convincing you to read books based on their aesthetics".
This might appear a shallow way to read but it is clearly very compelling, especially for a generation for whom countercultures have given way to microtrends and niche aesthetic identities. Young people are no longer punks, hippies or goths, but instead dress with a "cottagecore" or "dark academia" aesthetic.
Identity and aesthetics are potent tools that BookTok utilises to drive views, enthusiasm and sales – even if the latter isn't the creators' explicit aim. BookTok encourages people to identify as "readers" rather than simply to read – indeed, to identify as specific kinds of reader such as "romance readers" or "fantasy readers".
The constant supply of new content, book releases and ways to show yourself to be a reader – all displayed in visually compelling snippets – means that BookTok's impact on what young people are reading is uniquely powerful.
---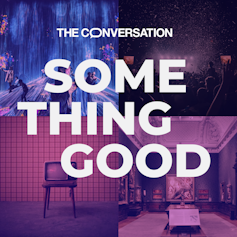 Looking for something good? Cut through the noise with a carefully curated selection of the latest releases, live events and exhibitions, straight to your inbox every fortnight, on Fridays. Sign up here.
---
Natalie Wall, PhD in English Literature, University of Liverpool
This article is republished from The Conversation under a Creative Commons license. Read the original article.